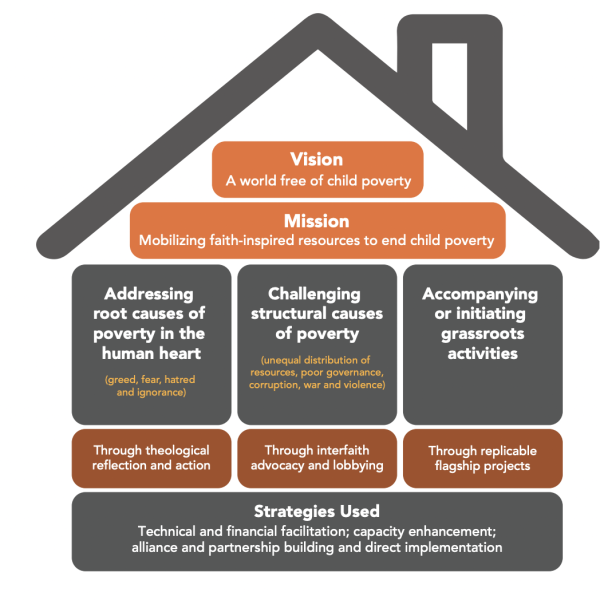 The Interfaith Initiative to End Child Poverty mobilizes faith communities and faith-inspired resources to help build a world free of child poverty. As a global, multi-faith, child-centered initiative, End Child Poverty addresses the root causes of poverty in the human heart and the structural causes of poverty in society. This is accomplished through theological reflection and action, advocacy and knowledge-sharing, and community-driven initiatives at grassroots and global levels to assist children in poverty. End Child Poverty believes in a world free of child poverty and invites all people of faith and goodwill to work together to make this vision a reality.
Right Based Approach
End Child Poverty Programme Work is guided by the Right-based approach anchored on the Convention on the Rights of the Child (CRC) and The Global Sustainable Development Goals (SDGs), as well as the partner's priorities. It also responds to the priorities in the Panama Declaration on Ending Violence Against Children (GNRC Panama Commitments).
We work with faith actors, youth networks, and grassroots partners, through coalitions, alliances, and other stakeholders to accomplish our thematic areas. The seven thematic areas included in the Programme Framework are the Right to Equality and Inclusion; the Right to Peace; the Right to Sustainable Development; the Right to Livelihoods; Right to Nutrition; Right to Education; and the Right to Children Participation. We firmly believe that these rights need to be accomplished so as to give rise to a better future free of poverty, for all children.