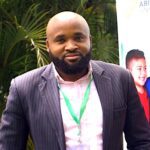 Acho Gerald: My first highlight was the Regional Faith Leaders Forum (RFLF). We had such great participation of faith actors from various countries, which also led to strengthen our partnership with organisations such as the Zanzibar Interfaith Centre (ZANZIC), Sudan Council of Churches (SSCC), South Sudan Council of Churches (SCC), the Inter-religious Council of Ethiopia.
Another highlight was the launch of the ECP@10 Campaign, it was a strong and well-coordinated event. I was proud that the launch and subsequent campaign was well received.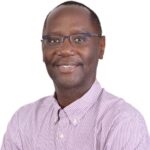 Fred Nyabera: This year we've seen superb children's participation, and this includes within our celebration of ECP@10 and also the SDGs Academy – how the children were able to grasp the concepts and be able to articulate in their own way. So, that would be one of my highlights, and of course another one to me would be, being able to synthesise and consolidate our actions for the last 10 years and seeing the impacts of that (work).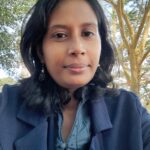 Hesha Perera: One of my highlights has been the launch of the Sustainable Development Goals (SDGs) Academy for Children Model Classroom, by the End Child Poverty Knowledge Centre and the Sarvodaya Headquarters in Sri Lanka. The SDGs Academy uses concepts and dimensions of Global Development Education (GDE) that enable people (children) to develop the knowledge, skills, values and attitudes needed for securing a just, sustainable world in which everyone has the right to fulfill their potential. Through this, Sanara, a volunteer aged 17, shared her experience on how she started work on SDGs, and how the SDGs Model Classroom will be helpful for her and the children in Sri Lanka as a safe place for children to learn about SDGs.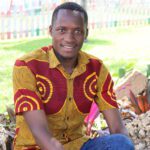 Kefe Innocent: This year's Children's Solutions Lab (CL 2022) is my highlight, because it's an idea that received such immense and a positive reception, based on the improvement we observed this year over the 2020/21 Children's Solutions Lab. People from all walks of life applied, and there was an increased number of applications from various countries. Also, the ideas (by the children's groups) were amazing. Through the CSL, we continue to raise awareness about this issue (ending child poverty) at a lobal platform. The CSL 2022 has been a perfect platform to expand the reach of Arigatou International, to children's groups and to those organisations that work with children.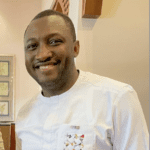 Michael Adikwu: My highlight for the year was the SDGs Academy first residential session, because it confirmed the reality and worth of the programme. We were able to work with children, 6 to 9 years, for such a good event. Every child has the right to enjoy a sustainably developed world. Providing a safe space for children to participate in building this world is my utmost priority and joy.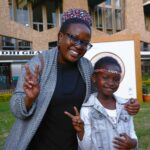 Nyambura Gichuki: My highlight this year has been the ECP@10 Campaign and all its component actions. It's amazing to see how far we've progressed and how much good we've accomplished in partnership with others, since End Child Poverty was launched in Dar es Salaam, Tanzania, back in 2012. It reaffirms what we say as a team, that "Together We Can".
I also thoroughly enjoyed the SDGs Academy first children's residential camp at the Pioneer Hub in Limuru, Kenya. It was so much fun and the children amazed me with their ability to engage with the lessons we presented. Plus interacting and spending time with the GNRC Kenya volunteers during the camp was a really great experience.
Thank you for walking with us!