The Children's Solutions Lab (CSL) is a meaningful space and participatory process for children to develop solutions and take action to address poverty affecting children in their communities, using an ethics education approach.
The CSL seeks to enhance, promote, and support opportunities for child-led actions. The CSL is geared to enable children to participate meaningfully in ensuring their dignity and overall wellbeing in society.
The Children's Solutions Lab (CSL) was first launched in 2020, through the End Child Poverty and Ethics Education for Children initiatives of Arigatou International. As part of the CSL, we jointly provide funding through small grants and mentorship to selected children's groups to Implement their solutions.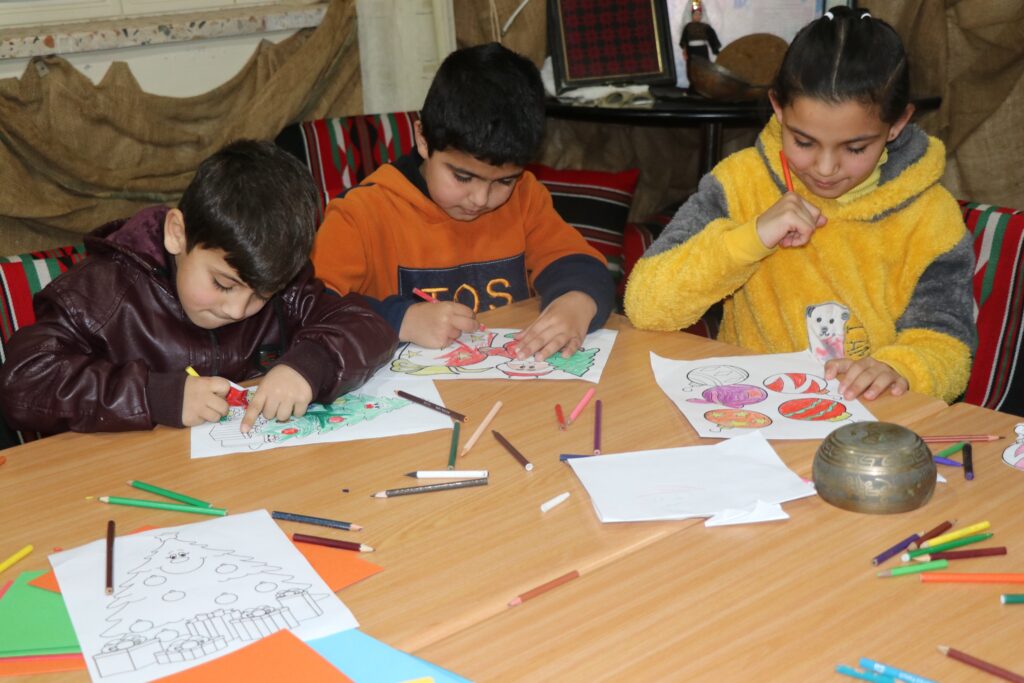 The Children's Solutions Lab is envisioned to be a path breaking innovation premised on the notion that, children are knowledgeable about their own situations and have invaluable contributions to ending child poverty.
Our CSL approach
The Children's Solutions Lab (CSL) aims to promote critical thinking among children, through ethical reflections about the systemic and structural root causes of poverty, and how some socio-cultural norms can impact the wellbeing of children, ultimately leading to child poverty. The CSL also aims to support children in finding and actioning ethical, collective, local solutions to address these issues in their communities. The CSL encourages interfaith and intercultural collaboration, whereby children from different walks of life work together to develop solutions that can positively transform their communities.
This comprehensive process forms our ethics education approach of the Children's Solutions Lab (CSL).  Arigatou International's approach to ethics education envisions a world where children are equipped to make ethical decisions, nurture their spirituality, and transform their communities together, based on positive values that promote empathy, respect, responsibility, and reconciliation.
Know more about the CSL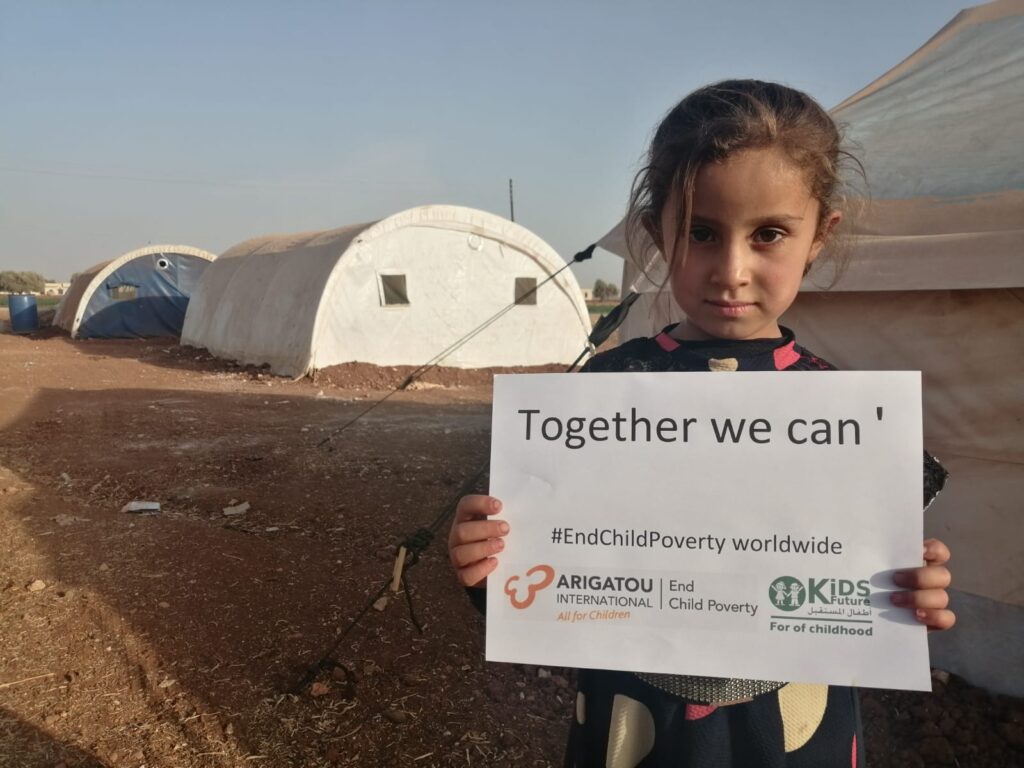 The Children's Solutions Lab (CSL) welcomes children from different backgrounds, inviting them to work collaboratively in groups and with adults in their community, as they think critically about the underlying root causes of poverty and the ethical concerns perpetuating this poverty. The children then dialogue about potential ways to collectively address these challenges and develop relevant and ethical solutions, using locally available community resources. Through the support of local partner organisations, the children are welcomed to present these solutions to Arigatou International, for funding and other such programmatic support.
The Children's Solutions Lab (CSL) promotes
Our Impact
Since inception in 2020, the Children's Solutions Lab (CSL) has welcomed over 120 children's groups from more than 30 countries, to innovate and propose solutions towards overcoming poverty affecting children in their communities. In 2020, we received 37 applications from 23 countries worldwide. In 2022, the number increased to 84** applications from 38** countries. As a result, Arigatou International has supported 10 children's groups to lead their innovations in Armenia, Cuba, Brazil, Ghana, India, Kenya, Malawi, Niger, Peru and Serbia. Their solutions have included providing mobile or digital education access to children from marginalised communities and rural areas; advocating against child marriage and teenage pregnancy; construction of toilets and improved sewerage systems in school and urban slum settlements; establishing community gardens; and, provision of gifts, donations, counselling, and other forms of psycho-social support to children impacted by conflicts and poverty. More than 1,500 children have participated or otherwise benefited from the CSL so far, through its various phases – from designing to implementation of the solutions.
See the CSL stories
What communities are saying about the Children's Solutions Lab
 "We have helped the children, we have studied with them and I have, with the help of my parents, downloaded the online classes and some materials like multiplication tables, tales, riddles, tongue twisters and many more. And we also could download them didactic books so they have fun at the same time they learn." – Ana, CSL child participant from Cuba.
"In moments like this, it is important to dream and children are dreaming of a better way to deal with poverty affecting them and seeking solutions to challenges affecting their communities. Adults must continue to encourage children because the importance of imagination for children can never be overstated." Dr. Katherine Marshall, Executive Director World Faiths Development Dialogue and Arigatou International Advisory Group member.
 "It's always good to invest in children, children have innovative and fresh ideas that we can learn from. Although they might sound difficult to implement, they learn lessons from their experiences, they adapt and when challenged their creativity will come out." Sister Esperanza, Adult supporter of the CSL process from GNRC Peru.
"At Arigatou International, we believe in the active participation of children and that is why we want the Children's Solutions Lab to be an opportunity not just to work for them but with them" Fred Nyabera, Director Arigatou International – End Child Poverty.
 Get involved
As an individual or an organisation, you can support children from your community to participate in the Children's Solutions Lab, and subsequently support children make an application for their child-led solution to receive implementation support through Arigatou International.
Apply
You can also join us in co-sponsoring a solution proposed by children, by funding their specific projects. Talk to us about donating towards the Children's Solutions Lab. We will be glad to hear from you.
Give to support the Children's Solutions Lab.
Children all across the world are making a positive difference by leading significant actions that tackle poverty and other challenges in society. At Arigatou International, we are glad to listen to children and amplify their voices. We invite you to tell us about this good work by children your community.
Visit our Children's Solutions Lab  page for more ways to get involved in the CSL.