Thank you to everyone who participated in our "Acting Together to Empower Children, their Families and Communities to End Poverty" photo contest and who voted! We are happy to announce the winners!
Congratulations to Goodwill Ngigi!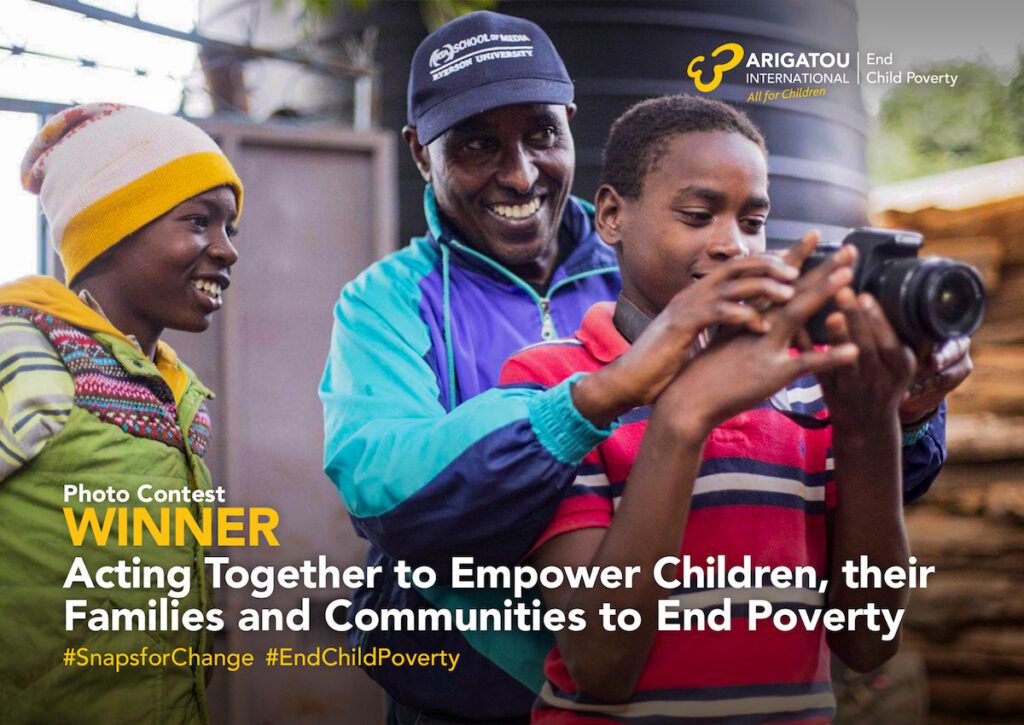 Caption submitted with photo: "This photo depicts AfCiC staff member John Muiruri (In cap) showing reformed street children how to capture photographs as part of youth empowerment through art and photography skills training." 
Congratulations to the People's Choice Award recipient Dharansri!