Arigatou International—End Child Poverty in collaboration with Zanzibar Interfaith Centre (ZANZIC), Sudan Council of Churches (SCC), and Sudan Interreligious Council (SIRC) facilitated a learning and exposure visit from 12th -18th December 2020 in Zanzibar. This visit come under the Sudan Social Cohesion Initiative which is implemented by SCC and SIRC and supported by Arigatou International, the Fellowship of Christian Councils and Churches in the Great Lakes and Horn of Africa (FECCLAHA), Hekima Institute for Peace Studies and International Relations (HIPSIR) and the Norwegian Church Aid (NCA) – under the Regional Peace Program (RPP).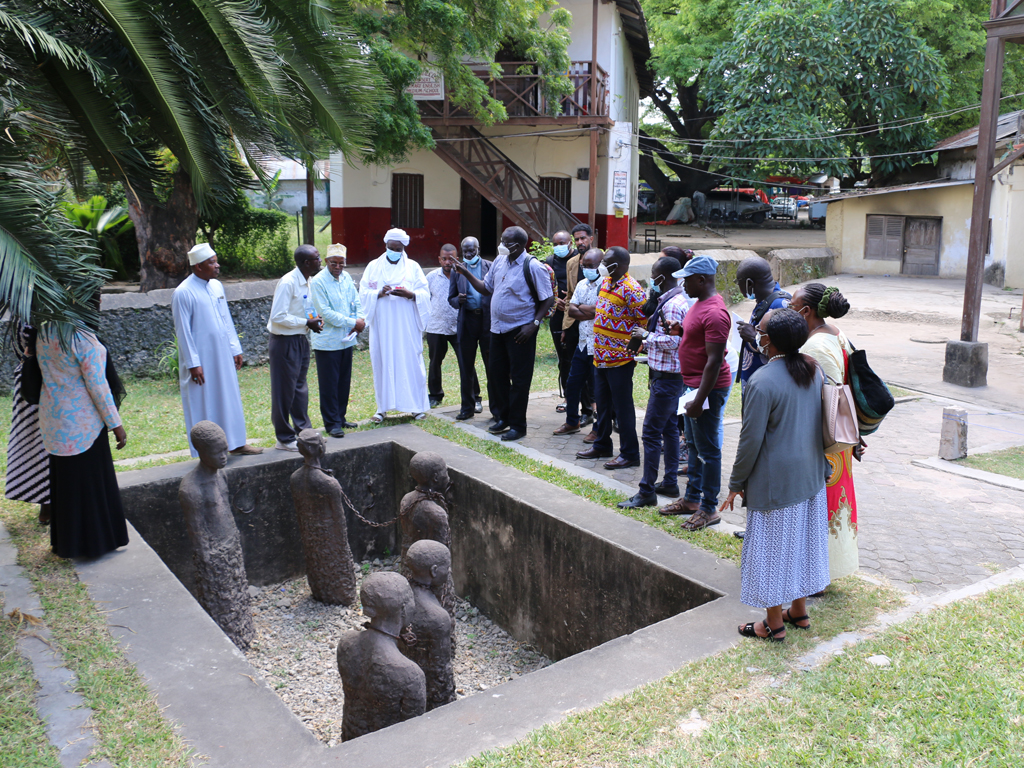 The visit convened 42 participants; Sudan, Kenya and Zanzibar representing mainly Christian and Muslim faiths. Zanzibar was chosen because of its long history of religious coexistence. During the opening of the visit, the Grand Mufti of Zanzibar, Sheikh Saleh Al Kaabi applauded Zanzibar for being a mirror for others to learn from regarding matters of peaceful coexistence. "We are proud to be that mirror and we will do everything to make sure that the mirror is well preserved" he noted.
Fr. William Deng, Secretary General of SCC noted that the people of Sudan have gone through a very difficult period and the country was currently moving towards a more cohesive society. "We are happy that the new regime is supporting the Freedom of Religion or Belief (FoRB) hence, there is still hope and confidence that Christian and Muslims can live in peace."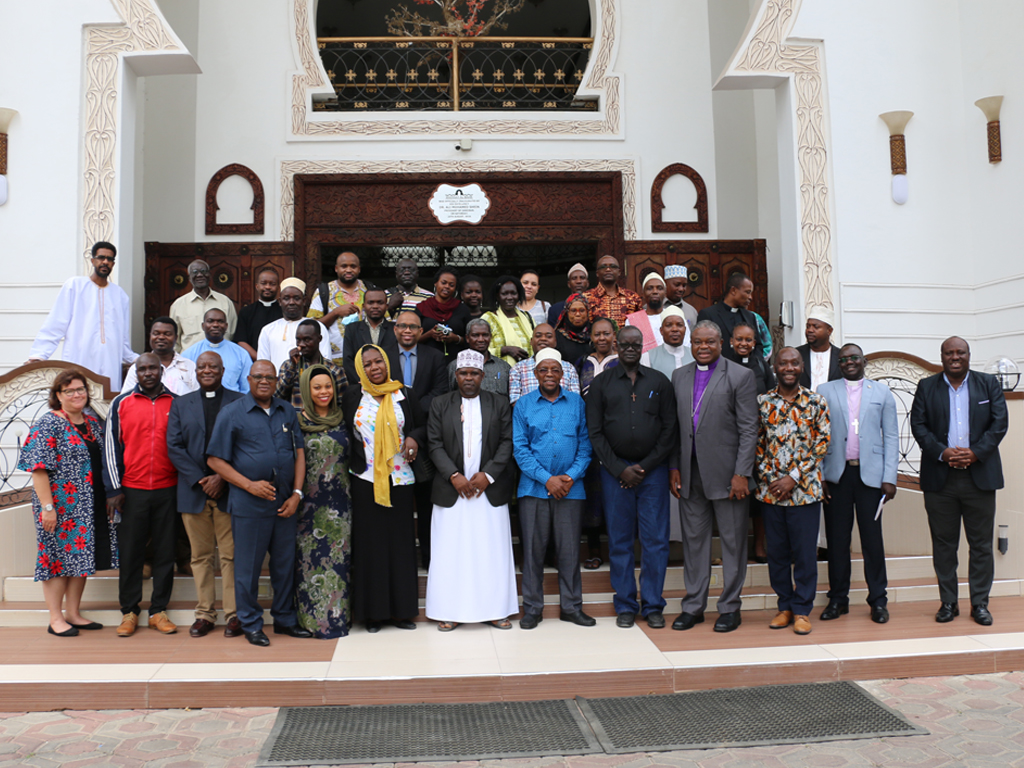 Apart from dialogue and experience sharing sessions, participants visited Upendo (love) Centre, run by ZANZIC, where Christians and Muslims women engage in dia-praxis through joint livelihoods projects. Coordinator General, Rev. Paul Mdumi informed participants that by participating in activities and solving problems together, the women create shared experiences that destroy stereotypes as they build positive attitudes towards each other. Hence diapraxis is an important means of intercultural and interreligious dialogue.
Participants also visited the Catholic cathedral, a Hindu temple, the oldest Mosque in Zanzibar and the spice farm. The visits to religious and historic sites was meant to enable participants appreciate other cultures that are different to theirs and which are often misinterpreted as a barrier yet, should be appreciated as a source of unity. Fred Nyabera, Director End Child Poverty noted that "We are learning about peaceful coexistence by listening and observing practices of the 'other'".
The Sudan Social Cohesion delegation also had the project closing workshop during the visit. The workshop provided members an opportunity to review the project and nascent suggestions for the next steps. The various monitoring, evaluation and learning processes were presented. Members agreed to continue with the work of promoting and supporting social cohesion in Sudan by going back home and sharing what they learnt in Zanzibar, with a possibility of a proxy visit.