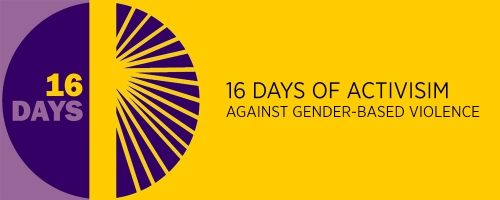 What?
The 16 days of activism against gender-based violence is an international campaign to challenge violence against women and girls. The international campaign originated from the first Women's Global Leadership Institute coordinated by the Center for Women's Global Leadership in 1991. Each year, the campaign runs from 25 November to 10 December 2018 (16 days).
According to global statistics, "more than one in three women have experienced violence— that's 700 million women, or close to the total population of sub-Saharan Africa. The campaign this year will fall under the theme: Orange the World: #EndChildViolence
_____________________________________________________________________________
Why Arigatou International/Norwegian Church Aid (NCA)?
One way Arigatou International in partnership with the Norwegian Church Aid advocates against Gender Based Violence has been through supporting efforts to prevent and respond to GBV as its evident in our work with the REJADH Network which is distributed over five African countries. AI and NCA equips young people with the confidence and knowledge to become agents of change in their own communities and to speak up against GBV. The group has also been able to create awareness in their communities on the dangers of GBV. Arigatou International End Child Poverty Nairobi believes that GBV does not only impact the well-being of individuals and their societies, but it has a devastating effect on children. If children are not protected from this malaise, then our future is not secure.
In this regard, Arigatou International and the Norwegian Church aid will be writing blogs. The blogs will serve as one of the many communication/advocacy methods during the 16 days of activism against gender-based violence, 2018.