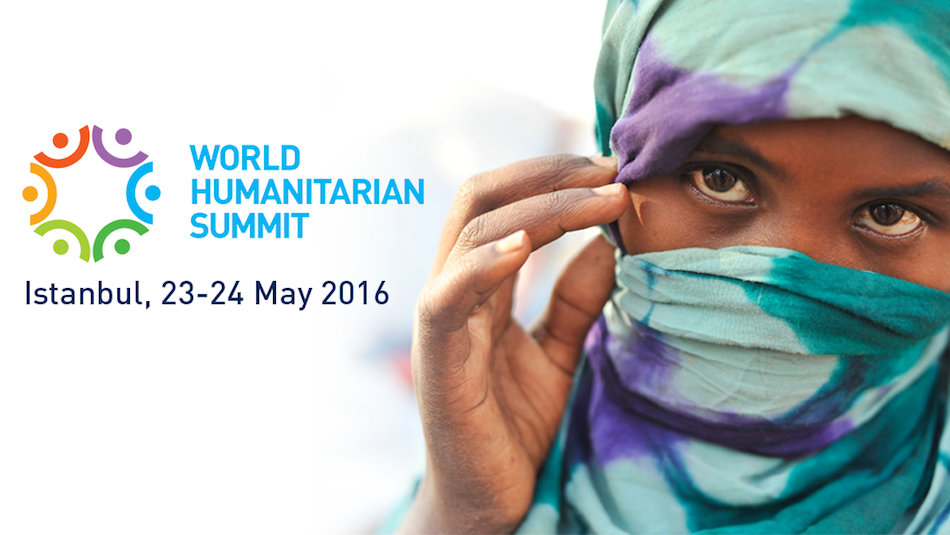 The world is witnessing the highest level of human suffering since the Second World War. This is why the World Humanitarian Summit convened by the United Nations (UN) Secretary-General Ban Ki-moon comes at a critical time.
Poverty and its root causes – greed, fear, ignorance, hatred, inequitable distribution of resources, war and violence, corruption and poor governance – form a great part in producing and increasing this suffering.
In his One Humanity, Shared Responsibility Report, Ban Ki-moon calls for humanity—people's safety, dignity and the right to thrive—to be placed at the heart of global decision-making.
In a similar voice, we call for children's needs and children's wellbeing to be placed at the heart of humanity.
"As religious men and women, we dare to assert the state of childhood…founds a principle that the human community must give children's basic needs a priority over competing claims – and a 'first call' – upon the human and material resources of our societies", states Arigatou International, together with other faith-based organisations and communities.
As faith communities, we can address the root causes of poverty both in the human heart and at a structural level. And we can respond to the five core responsibilities proposed in the UN Secretary-General's Report:
1. Prevent and end conflict: Leaders must assume their responsibility to prevent and end conflict, working to find political solutions to end bloodshed and suffering
2. Respect rules of war: States need to respect the rules they have endorsed in international humanitarian and human rights law
3. Leave no one behind: Stakeholders must empower and protect the most vulnerable, including women and girls, young people, the displaced and people with disabilities, among others
4. Working differently to end need: Change people's lives by moving from delivering aid to ending the need for it
5. Invest in humanity: Invest in enhancing local capacities, reducing risk and building effective and inclusive institutions, especially in fragile contexts.
The success of the World Humanitarian Summit (WHS) taking place on 23-24 May in Istanbul, Turkey, will largely depend on the commitments and actions of all global, national and local communities – faith communities included – to meet these responsibilities.
You can join the conversation at the Summit by using #FaithWHS #ReShapeAide and #ShareHumanity
—————————————————————————————————————————————————————————-
Sources: https://www.worldhumanitariansummit.org