Coalition Child Sensitive Social Protection Briefing Paper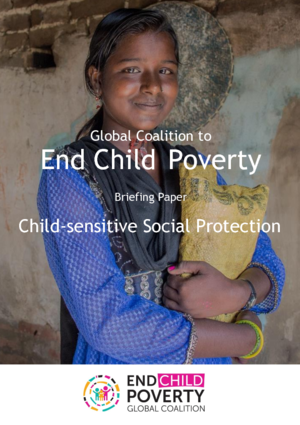 Social protection is a basic human right for children, enshrined in the Convention on the Rights of the Child (UNCRC Articles 26-27). Based on the Convention, children have the right to social security and an adequate standard of living, both of which can be guaranteed for children and families who live in poverty through publicly-funded social protection.
Social protection, overall, is now widely recognized as one of the foremost interventions as part of the policy package for fighting child poverty. Child-sensitive Social Protection (CSSP) is a well-proven approach within social protection to help realize the rights of children. CSSP helps families to cope with chronic poverty, stresses and shocks and enables them to invest on an adequate and continuing basis in their children's well-being.