Leaving No Child Behind, End Child Poverty
Annual Report - 2014/2015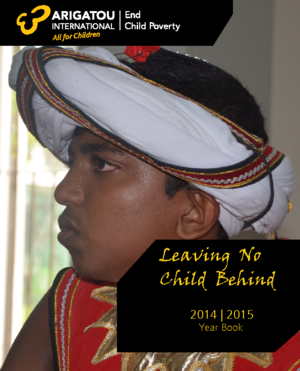 This year book is in many ways, a narrative of our work and that of our partners in the pursuit of endeavors to respond to child poverty. From religious leaders, to international organizations, to grassroots child rights workers, people on every continent have enthusiastically welcomed these initiatives.
We wish therefore to say a very hearty thank you to all those who made tireless effort to make the activities and thoughts reported here possible – and we invite you to read and share widely, these stories of building a better world for children by ending child poverty.
For more information and to submit your change story, kindly contact us.