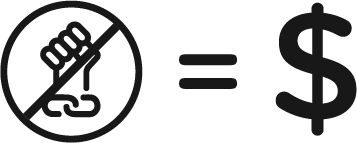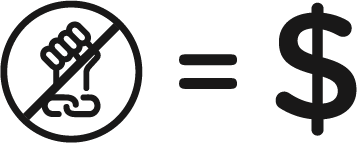 Every year since 1991 the campaign for advocacy to end violence against women runs from 25 November to 10 December (16 days). This explain why it is commonly called the 16 days activism. As we prepare for this year's 16 days of activism to end GBV, it is imperative for us to contemplate the social, economic and cultural cost of GBV on the family, community and the nation. Given the magnitude of the crime, it is difficult to get official documentations categorically stating the number of abuses world wide. However, "the UN reports that globally, one in three women will be beaten, coerced into sex or otherwise abused at some point in her life"To ensure that proper actions are taken to address GBV, it is important to give policy makers a better understanding of the implication on GBV of women, their children, and their communities. As the international community is called to make "bold front-loading efforts to ensure that women and girls can live free of fear and intimidation by 2030 latest, it is important to emphasize that violence against women is an extreme violation of the human rights of women and girls, but also, it generates huge economic costs for women and families, as well as for communities and societies.
The coast of GBV can either be "social costs, including physical and mental insecurity, decreased confidence, absenteeism and dissolution of marriage, among others or physical/mental health costs, including increases in stress related injuries, pain, injury, illness and disability". There is also the time costs, for recovery, for attending court, for hiding under protection, and the direct monetary costs for courts, police, hospitals and at the national level for prevention campaigns. These costs are in some cases incurred by the victims and their families or by organizations working to end GBV.
Over the years, organizations like Arigatou International (AI), Norwegian Church Aid (NCA), just to name a few have taken on initiatives to address GBV at the grassroots. This has been primarily through initiatives like the REJADH Network of young people from five different African countries with focus on mentorship and advocacy for GBV. Through REJADH AI and NCA do not only sought to document the consequences and cost of GBV but also sought to support grassroots advocacy which support behavior change related to gender norms and practices like Female Genital Mutilation (FGM) through increasing understanding and analysis among communities and the different stake holders.In many communities where GBV is prevalent, it is often attributed to traditional norms that regard one gender as superior over the other or it is as a result of deeply embedded structural issues of inequality and power, this is evident in societies like South Sudan or Somalia. We can then address these issues by engaging in dialogue and reflection with the communities on the scope of GBV, the costs and and its effect on children and their upbringing. In as much as we have stated in our opening paragraph on the economic cost of GBV on the community and the Nation.Children are the most affected age group. Children from parents who have been abused or who have victims of abuse themselves face a lot of challenges growing up. GBV remains one of the causes of child poverty especially in developing countries.
Countries spend billions of dollars every year to support initiatives to end GBV. These are funds that can be used for other developmental projects. At the same time most parents who are victims of GBV spend a lot of time and resources in rehabilitation centers at the cost of effectively taking care of their children. This then affects the growth of the children. As we commemorate this year 16 days of activism, it is imperative to remind ourselves that there is much work ahead in addressing the complex issues that underpin GBV in the world. AI in collaboration with REJADH Network have undertaken strategies like influencing change in community norms especially norms that are unjust against women, empowering women through educating them on their rights, improving delivery of services to survivors of GBV in Countries like DRC and advocating for change in public policies and their effective implementation in Countries like Mali and South Sudan. Through the initiatives of AI in partnership with NCA, REJADH Network has been able to increase the understanding of GBV as an issues that affects development, poverty and economic growth. Members of the network continue to lobby for the reduction of GBV in their communities. Through the efforts of REJADH Network, we can dare to be optimistic of a future where the funds we spend today to address issues related to GBV can be redirected towards helping children, families and their communities get ride of poverty.