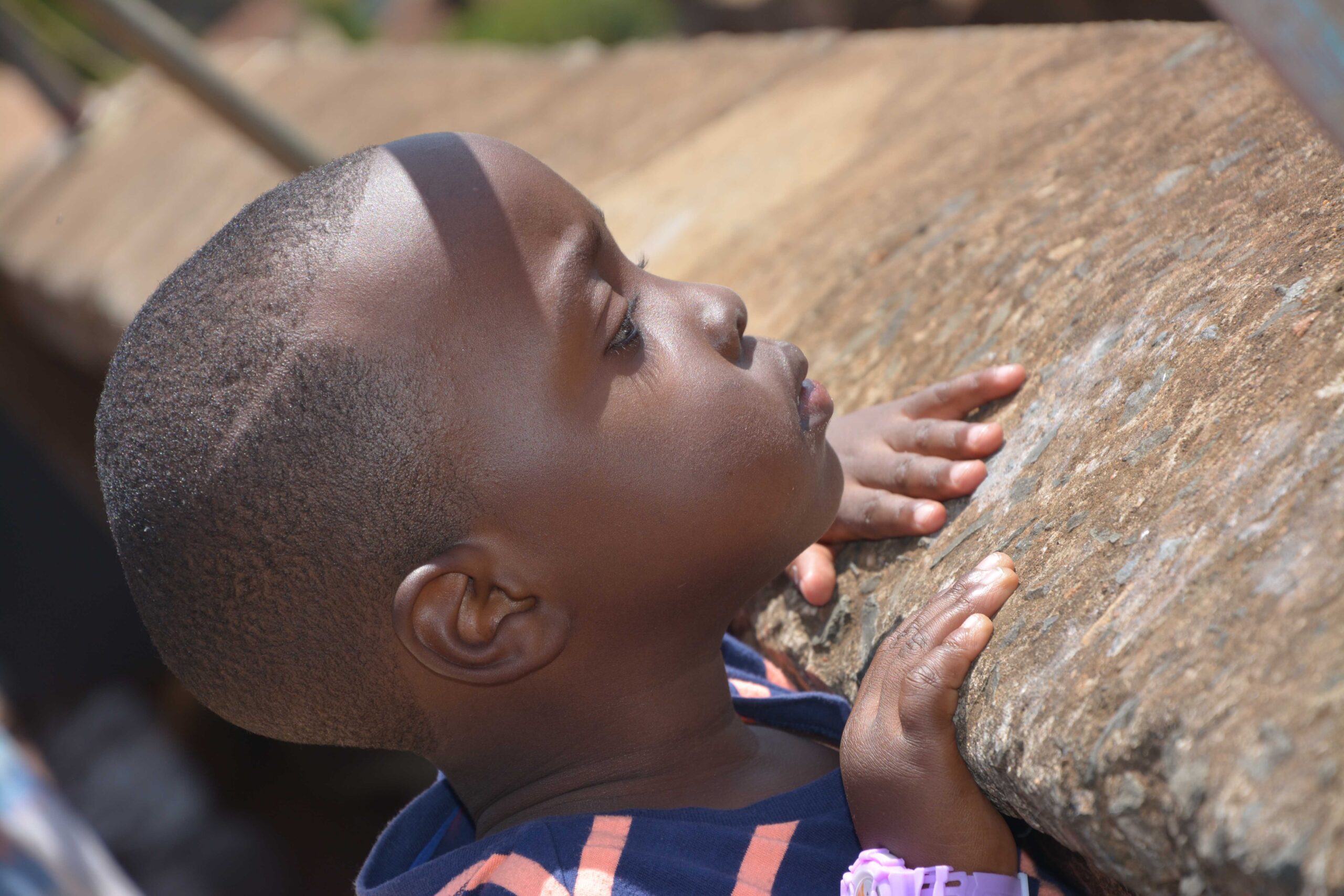 The Sustainable Development Goals (SDGs) are regarded as a blueprint to end poverty, reduce inequality and build more peaceful, prosperous societies by 2030. Thus, they are a call to action to create a word where no one is left behind, including children.
For children, achieving the SDGs is an action of justice and access to their basic rights. To this end, we find this year's theme for the Day of the African Child – Access to a child friendly justice system in Africa relevant to achieving the SDG targets for children in Africa.
Here are some facts on some SDGs and children in Africa.
SDG 2 – End Hunger
Good nutrition is key to child survival, health and development. Well-nourished children are better able to grow and learn, to participate in their communities, and to be resilient in the face of diseases such as the ongoing Covid-19 pandemic among other emergencies.
Save the Children reports that in sub-Saharan Africa, 28 million children are experiencing stunted growth due to malnutrition. Stunting prevents children from developing to their full potential mentally and physically, and it is largely irreversible. These numbers are expected to grow owing to the Covid-19 pandemic that has left many families in Africa without sources of income due to unemployment and the Covid-19 pandemic restrictions, limiting activities related to informal employment.
Our partners; throughout the continent have been making efforts to provide food stuffs to families in Africa. For example, In Uganda, youth leaders through Action For Fundamental Change and Development (AFFCAD), came up with a relief programme to fundraise and buy essentials to donate foodstuffs to over 2,000 families in the informal settlement of Bwaise, Uganda, most of whom have lost their sources of income as a result of the pandemic. We believe these actions go a long way in meeting the basic tenets of social justice to children in Africa.
SDG 4 – Quality Education
Education opens up many possibilities for children. UNICEF records that there has been progress in improving access to education and the quality of learning but that has not been even across the world, especially for vulnerable children.
With this reality in mind, we have been directly providing educational scholarships for over 200 children each year in Kenya, Sierra Leone and South Sudan. Our partners in the continent have also been providing educational support to children.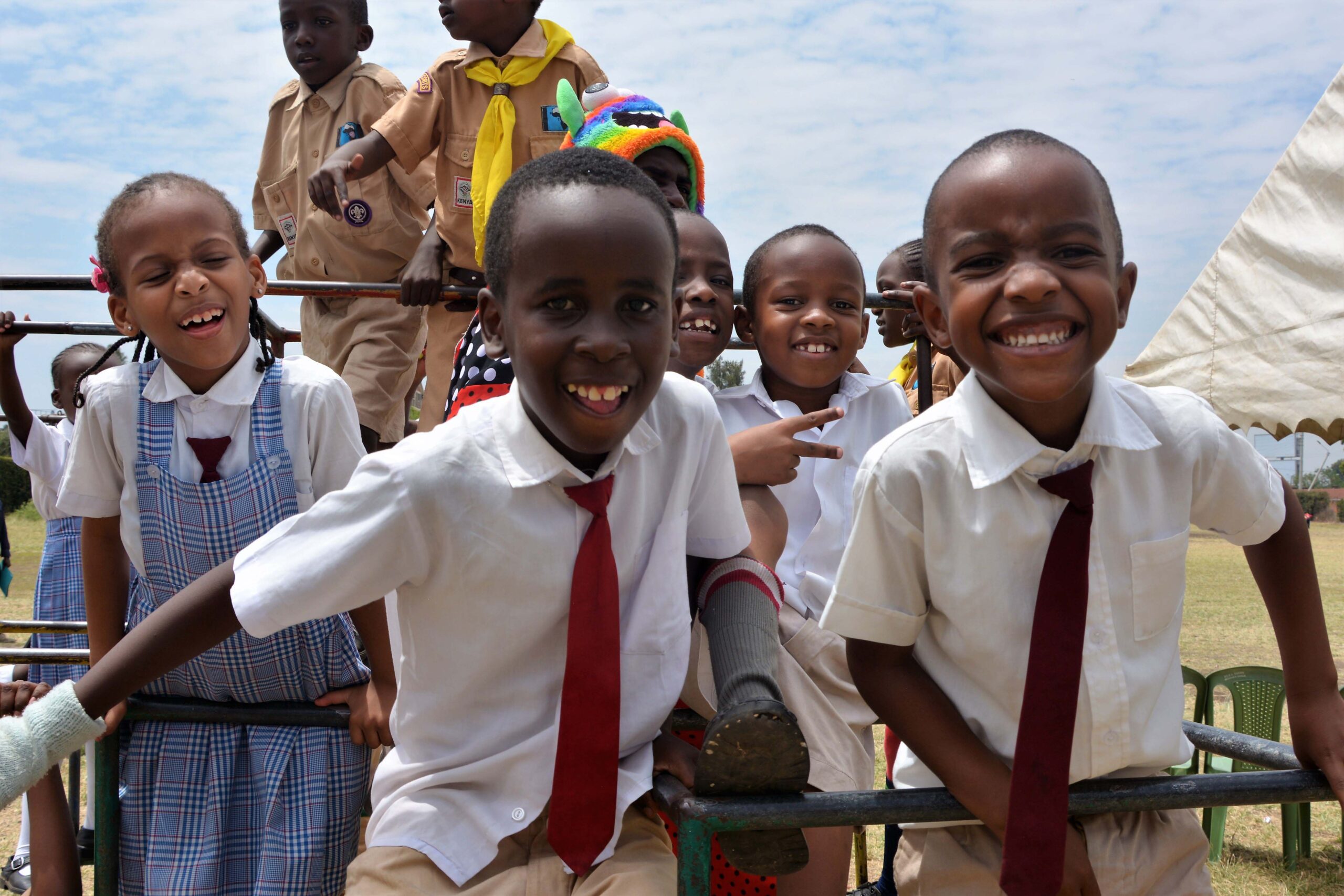 Access to education for children limits possibility of them engaging in criminal activities as they focus much of their time on studies. Thus, there will be little interaction by these children with the criminal justice systems.
SDG 5 – Gender Equality
Dropping out of school to assume household responsibilities, being pressed into child marriage, experiencing gender-based violence are some of the forms of Gender Based Violence children face in Africa today.
Sexual and Gender based violence is one of the gravest challenges facing children around the world today. A research by UNICEF finds that in Zambia, 49% of survivors reporting sexual violence to the police were under the age of 14, while in Gender-Based Violence Recovery Centres (GBVRCs) in Kenya and South Africa, the proportions were 67 per cent and 31 per cent, respectively. Children under the age of 11 made up 37 per cent of reported cases to GBVRCs in Ethiopia.
It is widely agreed that children who grow up in families where there is violence are more likely to have emotional or behavioral problems which in turn affect their esteem, performance in school and are at risk of being depressed.
Through the Africa Youth and Children Network for Human Rights (REJADH), we have been advocating for the rights of children in Africa by working to eradicate Gender Based Violence which affects them. In 2019 alone, our actions reached up to over 1,000 children and youth and over 100,000 online users through the #MythOfMaputo campaign.
By working to end Gender Based Violence for children in Africa, we fulfill their human dignity and contribute to gender equality as a right and an action of gender justice.
SDG 16 – Peace, Justice and Strong Institutions
This goal calls on us to ensure that no child should ever be exposed to violence, abuse or neglect. Yet millions of children in Africa and around the globe continue to face violence in their homes, schools, communities and online. Children uprooted by conflict and disaster are particularly vulnerable to violence, including child labour and other forms of exploitation.
In the spirit of the SDGs and the theme for Day of the African Child, we should endeavor to create a child friendly justice system for children in Africa, if SDG 16 has to be achieved.
Through the Regional Peace Programme, covering 12 countries in Africa, we have been working with the youth to promote and peaceful societies by Preventing, Transforming and Countering violent extremism. In 2019 alone, our actions reached up to 3,000 children and youth and an additional 70000 online subscribers through the #ILeadPeaceCampaign.
SDG 1 – No Poverty
At Arigatou International – End Child Poverty, we believe that poverty denies children their fundamental rights to nutrition, basic education, gender justice and peace among others. More so, poverty diminishes their ability to build a better future for themselves and generations to come. Thus, we view child poverty at the centre of most of these SDGs and that if justice is to be served holistically to children in Africa, then efforts should be put in alleviating child poverty.
Our efforts around these SDG priority areas have a common endgame of ending the various forms of poverty affecting children in Africa. Our efforts in ending child poverty have also been manifested in our advocacy and community mobilization especially around the – Together we can End Child Poverty worldwide campaign, through which we commemorate the International Day for the Eradication of Poverty.
In conclusion, achieving the SDGs goes to achieve much of the rights of the child, which in turn serves justice to the child. Going back, the inception of the Day of the African child itself was a quest for justice, fairness and rights; with regards education of children in South African back in 1976.
It is worth noting that COVID-19 crisis will have a profound and negative effect on sustainable development and consequently on child friendly justice system in Africa. However, a number of initiatives have been developed locally, nationally and globally to respond to the COVID-19 pandemic with the lences of the child's well-being. An example of such initiative is the Arigatou International's Faith In Action For Children Global Campaign that calls on religious leaders and religious communities to increase their actions in response to the impact of the COVID-19 pandemic on children. You too can part of this campaign and help create a better world for children in Africa.