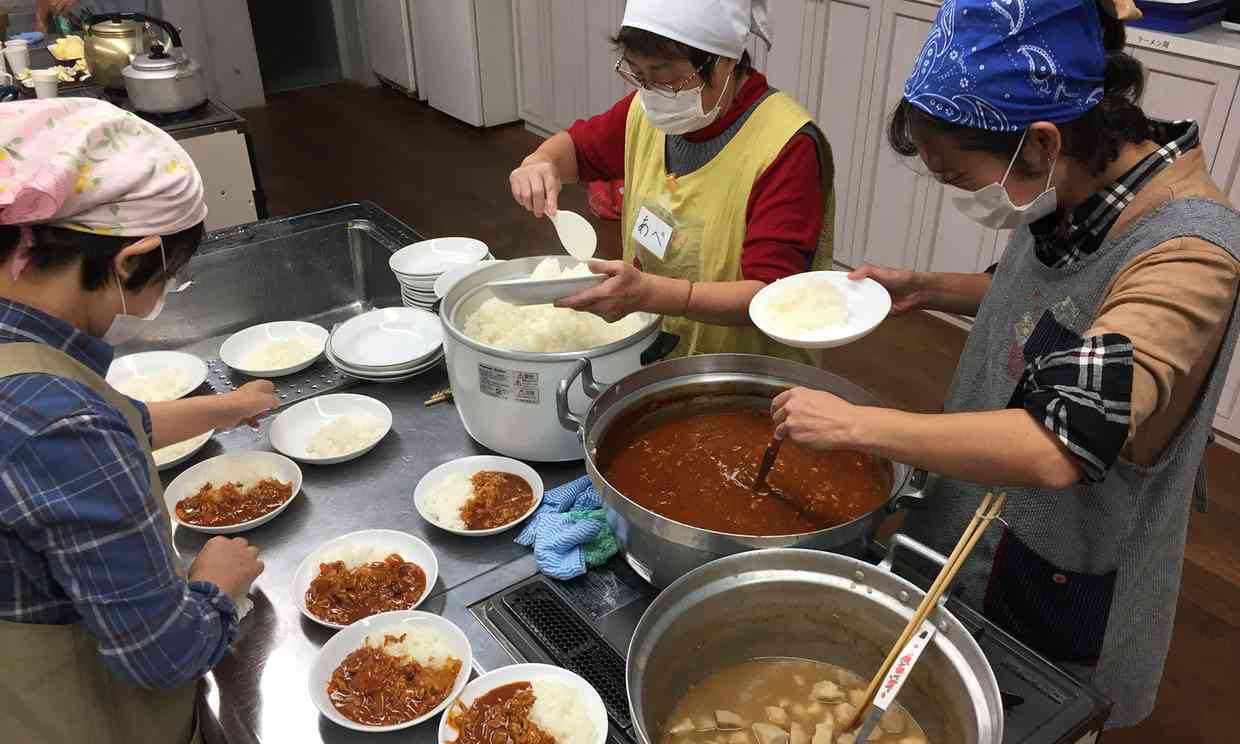 Soup kitchens have sprung up to provide meals for some of the estimated 3.5 million children officially living in poverty in one of world's richest countries
The smell of beef stew wafts from a kitchen as a brigade of volunteers put their cooking skills to use on a recent Saturday evening in Tokyo's commuter belt.
In an adjoining room, children chat and make paper cutouts while they await the arrival of what, for some, will be their only proper meal of the day.
Kawaguchi children's cafeteria is one of hundreds to have sprouted up in Japan in recent years in response to a problem few associate with the world's third biggest economy: child poverty.
An estimated 3.5 million Japanese children – or one in six of those aged up to 17 – are from households classed as experiencing relative poverty, defined by the OECD as those with incomes at or below half the median national disposable income.
Japan's relative rate of poverty has risen over the past three decades to 16.3%, while the rate in the US, though higher at 17.3%, has fallen.
Few of the 20 or so children eating dinner in Kawaguchi, a city of just over 500,000 north of the capital, are living in abject poverty. Several, though, come from families who cannot afford to feed them properly, according to the cafeteria's founder, Masashi Sato.
"The global economic turmoil sparked by the Lehman shock in 2008 hit women in their 20s and 30s particularly hard," said Sato, who opened the cafeteria in March 2016.
"Those in full-time work were forced to take irregular or part-time jobs with low pay and no bonuses or annual pay rises. In some cases, these women have to borrow money, sometimes from loan sharks, and then end up working in the commercial sex industry to pay off their debts. It's easy for them to get trapped in a negative cycle."
To read full article by Justin McCurry in The Guardian please click here.