The End Child Poverty Knowledge Centre is a global hub for research, resource gathering, networking, experience sharing and knowledge dissemination. The Knowledge Centre has both a virtual presence and a physical presence, with a site based in Sri Lanka, South-East Asia
The Knowledge Centre and the Online Resource Platform also serves to build the capacities of organisations working to reduce child poverty in Asia and all other regions of the world. It draws upon traditional and modern tools of development, as well as faith-inspired resources and infrastructure.
Together with Sarvodaya, Sri Lanka's largest people's organization, End Child Poverty launched the Knowledge Centre at the Sarvodaya Headquarters in Moratuwa, Sri Lanka, on 17 October 2014.
The Online Knowledge Centre is intended to digitize where possible, the Knowledge Centre's resources on various functional areas such as:
Policy Briefing papers, working papers and reports (reports, publications, journal articles and working papers);
Curriculum, tools and guidelines (training manuals and religious books); 
Our Yearly Operations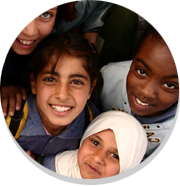 Faith-Based Resources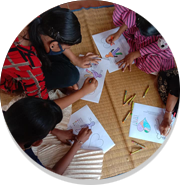 Our Current Endeavors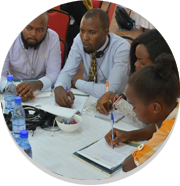 Resource Guides