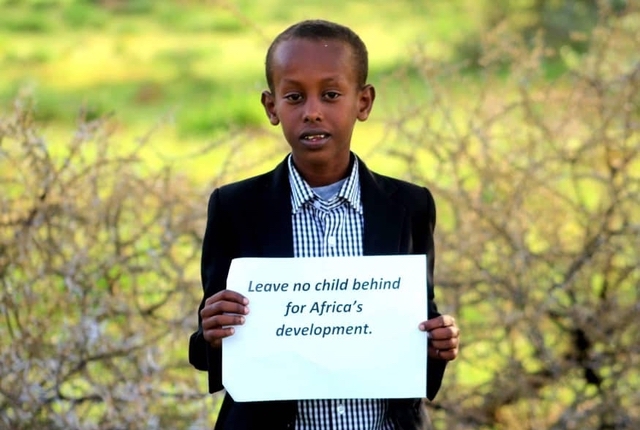 Children in Africa are highly affected by unstable economies, extreme violence and injustices which render them poor, yet they form a bulk of the population in the continent. Such acts of violence and injustices deny them the basic rights of education, nutrition, healthcare and even shelter. The World Bank Group and UNICEF in 2016 reported that Sub-Saharan Africa has both the highest rates of children living in extreme poverty at just under 50%, and the largest share of the world's extremely poor children, at just over 50%.
Injustices against children has been a long standing atrocity in the continent, as witnessed in the 1976 shooting of students in SOWETO, South Africa, as they protested against the lack of quality education. It is this brave action against injustice, by these students, that gave rise to the Day of the African Child, commemorated annually on June 16th.
For poverty and other forms of violence to be alleviated for children in Africa, it is important for states, civil society and religious actors to come together and work towards realizing the Sustainable Development Goals (SDGs). Goal One especially calls for end to poverty in all its forms, everywhere. This includes working to get rid of hunger and malnutrition, limited access to education, social discrimination and exclusion, as well as lack of participation in decision making.
It is for this reason that End Child Poverty honors the Day of the African Child and particularly shares in this year's theme, 'Leave No Child Behind for Africa's Development', with a view of ending child poverty and violence against children by focusing to achieve the Sustainabe Development Goals as well as keeping to the Panama Declaration. This will be realized by prioritizing children and children's rights in the implementation of the SDGs, developing strategies that aim to ensure that no child is left behind and that those furthest behind are prioritized in all implementation efforts and that children play a major role in the planning and implementation of Day of the African Child activities.
By so doing we shall move closer to eradicating these long time atrocities – lack of quality education, hunger building an Africa that is free from child poverty.
#EndingChildpoverty #DayoftheAfricanChild