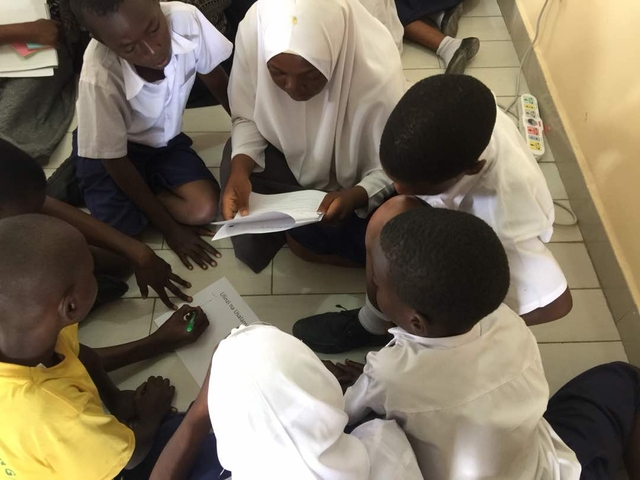 Supporting children in planning and implementation of peace and development processes, listening to their concerns and ideas of a prosperous world, and including them in development processes, is what characterized the Day of the African Child (DAC) 2018 celebrations in GNRC–Tanzania and REJADH in Somalia. Under the theme, "Leave No Child Behind for Africa's Development," the commemorated day emphasized the need to mainstream children's rights in all developmental programmes as enshrined in the Sustainable Development Goals (SDGs) Agenda 2030.
Messages of love, care, peace, right to education and right to proper healthcare, circulated during this period and amplified in the social media under the hashtag: #DayoftheAfricanChild. REJADH, GNRC–Tanzania and Kenya delivered messages of encouragement to children to help them understand and express their views on their rights in relation to SDGs, Agenda 2063 and Agenda 2040, and to contribute to the accomplishment of those goals in Africa. Online subscribers were also invited to spread the message, "Listen to children and give them an opportunity to express their views in planning and implementation of programs that will see the achievement of SDGs."
The theme and messages for this year's Day of the African Child placed a lot of weight on community developers, governments, faith-based institutions and international and grassroots organizations, to involve children and youth in development process. At End Child Poverty, we believe that children should be at the center-stage of any progress and the world must ensure that no child is left behind in the drive towards sustainable economic development. Inclusivity of children also contributes to the 10 Panama Commitments on Ending Violence Against Children. The Panama Commitments aim to promote and eradicate any form of violence against children.