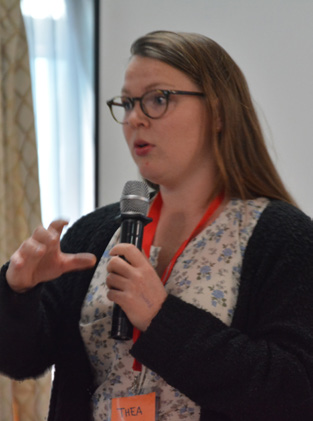 "The work that has happened since October 2016 has truly been so encouraging to follow! We still have a lot of work to do, but I truly believe that change can happen, and that we together can make the world a better place, one small step at the time!"
Your take on a good campaign?
A good campaign is one that makes people curious. If you can spark people's interest and engage them in the topic, it is easier to make them agree with you. The key in all campaigns, though, is to have solid knowledge about the topic. It is also important that the same campaign can be communicated at many different levels: both directed at the public and politicians, young people and old people. Personally, I often favour campaigns that have an element of humour, while it at the same time manages to communicate the seriousness of the issue at hand.
The role of youth campaigning in advocacy?
Youth campaigning is a really important part of advocacy for so many reasons. Firstly, as young people we have a different view of the world. Some 'would' or some 'may' say we are naïve, as many youths truly believe in changes in their societies, but it is really more naïve to believe things will always stay status quo. Secondly, youth campaigning is just a part of youth advocacy: it spreads the message and creates a sense of community, but young people also have the rights and means to have a voice towards their decision makers. I think positive campaigning is one way to create relations with politicians and other decision makers, and allows young people to be an important voice in their societies.