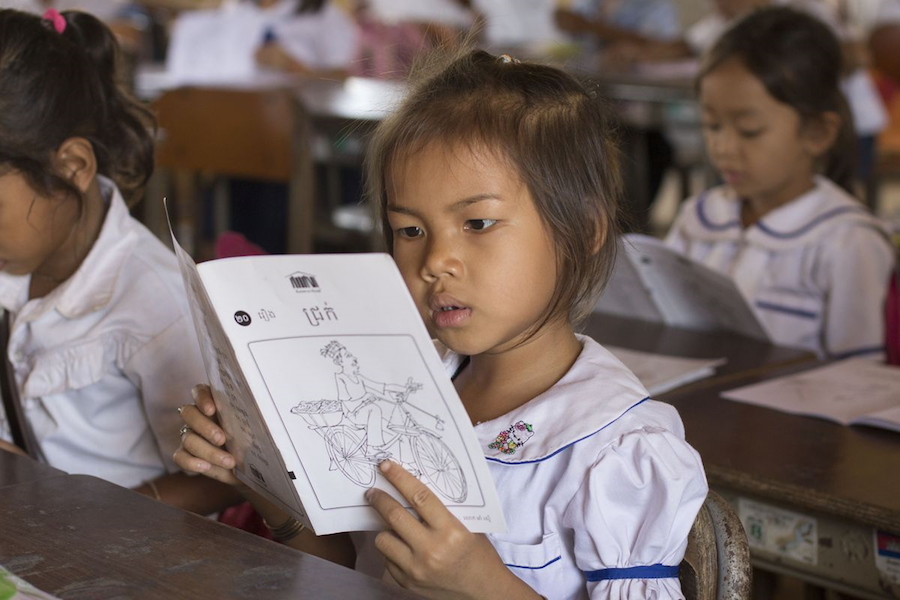 Illiteracy around the globe traps individuals "in a cycle of poverty with limited opportunities for employment or income generation," – WLF
According to a report by the World Literacy Foundation (WLF), 10 % of the world's population is either completely or functionally illiterate, meaning they can't perform basic tasks like reading a label or balancing a checkbook. Globally, more than 796 million people are illiterate, which costs the global economy over one trillion dollars per year. 12% of people could be lifted out of poverty if all children and youth in poor countries had basic reading skills (over 170 million people in poverty).
Aside from being unable to do simple things like read a nutrition label or fill out a job application, the WLF says poor literacy also affects a person's ability to understand government policy, vote in elections and most importantly pursue higher education or advanced training. Illiterate workers earn up to 42 % less than their literate counterparts.1
All of these hurdles placed before the illiterate severely hamper their ability to be as socially and economically productive as their literate counterparts.
And according to UNESCO, the 67.4 million children who are out of school are likely to encounter great difficulties in the future, as deficient or non-existent basic education is the root cause of illiteracy.
Ensuring access to quality primary education for all children is therefore critical to improving literacy levels globally, ending child poverty and reversing the economic drain it creates.
Although the recent Sustainable Development Goals (SDGs) are drawing attention to the issue more needs to be done. Literacy is a part of Sustainable Development Goal 4, which aims to "ensure inclusive and equitable quality education and promote lifelong learning opportunities for all". The target is that by 2030 all youth and a substantial proportion of adults, both men and women, achieve literacy and numeracy.2
This year marks the 50th anniversary of International Literacy Day, being celebrated under the UNESCO banner "Reading the Past, Writing the Future". It will celebrate and honour the past five decades of national and international engagement, efforts and progress made to increase literacy rates around the world.
Celebrate the International Literacy Day by supporting our End Child Poverty Scholarship Programme.
References
Borgen Project
UNESCO