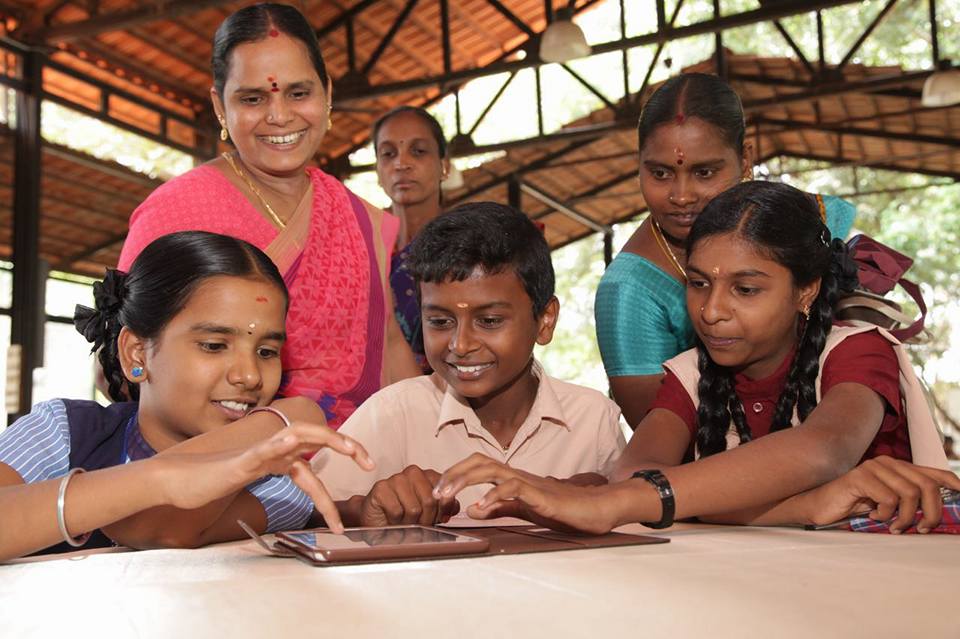 Recent studies indicated an appalling 47 million adolescents within India are out of school, and majority of those within the rural area having very low capacity levels in basic reading, writing and mathematical skills; thus leading to higher chances of social, economic and political exploitation.
End Child Poverty, has made it part of their mandate to equip both children and youth with knowledge that can be used in advocacy and lobbying efforts towards the eradication of poverty. Shanti Ashram, a End Child Poverty partner, will be aiding in the actualization of the mandate, by launching a Learning Hub. The Learning Hub will incorporate: local context learning material; mathematical and linguistic worksheets (paper based and online) guided scientific exploration; activity based learning, self – defined learning pathways and monitored completion. Simulators and adaptive quizzes will provide learners the scope to personalise, learn, practice, assess and track learning performances. In addition it will also feature cut edge tools and applications such as virtual reality, voice recognition, handwriting recognition and a language laboratory.
Through the Learning Hub, Shanti Ashram hopes to provide Indian youth with; easy access to high quality educational resources to children from various backgrounds; a technology enabled space to spark their curiosity; and innovative thinking.
To find out more on Shanti Ashram and our other partners' engagements towards the eradication of poverty visit our Facebook page and follow us on Twitter.
Together we can end child poverty worldwide. #AllforChildren