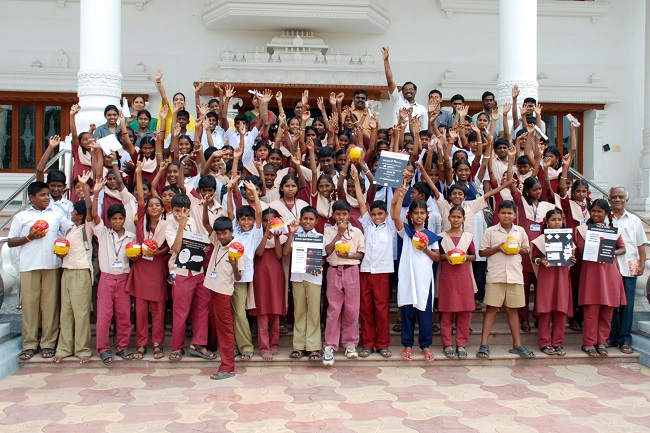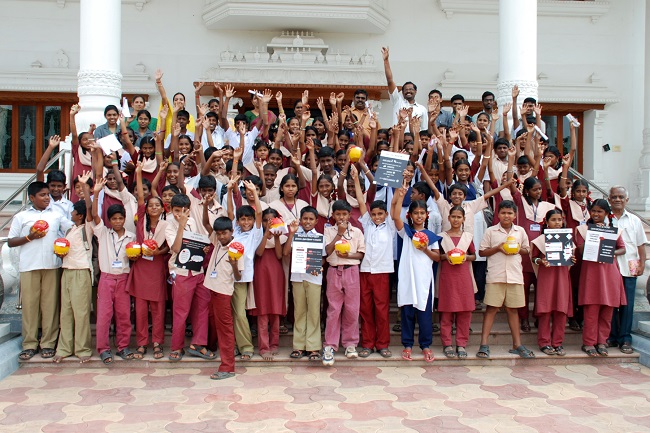 Extreme poverty is one of the most painful and distressing form of violence in the world. Child Poverty is a brutal and unforgiving reality we are facing in this era of progress and development.
Indeed, poverty is the main underlying cause for millions of preventable child deaths annually. It is also the cause for the innumerable children going hungry, missing out on school, or being forced into child labor and child marriage with little access to shelter and health facilities. Poverty is an injustice to children and overcoming this injustice must involve changing policies, attitudes and unjust practices prevalent around us. The crux is getting children involved in the fight to end child poverty; make them major shareholders, equip them with knowledge and opportunities and also allow them to shape the tomorrow they wish for, under our watchful eyes. We look forward to the day when poverty will be completely eradicated.
Listening to children requires us to recognize that children have a right to active, free and meaningful participation in efforts to secure their own wellbeing. To do well with and for children, we are obliged to recognize that each child has a fundamental right to a process of development that recognizes and enables their agency, their own affairs, circumstances and aspirations. It is not enough that we (as parents, family, faith communities, states or governments) have the best intentions for the child, or that we are committed to finding the resources and programmes needed to achieve such intentions, rather we are obligated to make sure that children participate, contribute and are part of this journey.
At Arigatou International – End Child Poverty, we believes that all children have the right to lead a life with dignity. Child poverty imposes an unbearable cost on the lives of children. We believe that by enabling the collective voice of children, we are building an environment of problem mapping – discussion and sustainable solution finding wholly identified, deliberated and implemented by children.
The question then becomes, how do we recognize, enable and pay attention to the voices of children?
Children and Youth as Partners in Addressing Poverty
Arigatou International – End Child Poverty has partnered with several organizations in different parts of the world to tackle child poverty. One of such strongest partners has been Shanti Ashram – a Gandhian organization based in India. Launched in 2012, the India Poverty Solutions (IPS) is one of the successful outcomes of this partnership. The initiative unites children and youth to work together and find simple and effective solutions to end child poverty. IPS aims to mobilize at least 1,000,000 children and youth volunteers from the major faith traditions of India, as 'Poverty Solutions Ambassadors'.
The core appeal of IPS is that children are identified as core solution for Child poverty. Adults and senior people are facilitators. The entire process spins around the axis of – for the children and by the children. Children and youth set up their own savings mechanism, using a variety of devices such as "anundiyalor hundi"- a traditional home savings box (piggybank). After a given period, the young people collectively gather their savings and allocate the funds equitably to the child or youth for her or his own use, supporting their respective families; and towards the larger society and community development needs. This system of collective social responsibility for family and community development has led to a growing sense of confidence among the children and youth, as they have become more aware of their capability to contribute to substantial and sustainable changes, with the resources they have at hand.
Additionally, Shanti Ashram encourages children and the youth to identify priority needs of their communities that they wish to address using the funds raised through IPS. Since inception, the children and youth have chosen to focus on supporting child health, child protection, education for all children and provision of food to families affected by poverty.
What has been the Impact of India Poverty Solutions?
Shanti Ashram first launched IPS in Coimbatore and has now expanded to four other places within India: Delhi, Mumbai, Bangalore and Kerala, with plans underway to replicate the model with children and youth in Pondicherry. Over 100 institutions have partnered with Shanti Ashram to implement India Poverty Solutions. In 2018 alone, the Right to Development an innovative solution under IPS, reached 46,714 children from 58 institutions of learning. Shanti Ashram is now working with these and other partners to make IPS a Pan-Indian movement that will benefit millions of children across the country. Shanti Ashram is also seeking avenues to provide this model globally, as a means to address child poverty worldwide.
Through IPS, Shanti Ashram has greatly inspired many young people to become change agents in eradicating poverty in India by way of volunteering and coming up with simple and creative ways to end poverty. India Poverty Solutions today stands supported by thousands of children and youth in spirit to break the vicious cycle of poverty & deprivation down the road and across the world. Their shared aspiration and collective strength draws inspiration in the shared commitment to;
BE THE CHANGE WE WANT TO SEE IN THE WORLD.