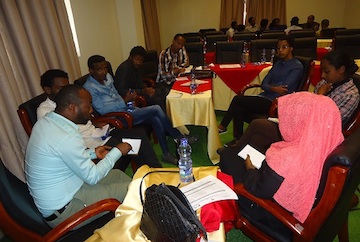 "They use religion to justify their terror activities, deliberately use terrorism to cause religious conflict and increase targeting members of the 'religious other'."
With the theme: Countering Violence Extremism among the youth, GNRC youth in Ethiopia organized a youth forum on the 26th December in Addis Ababa; at the Watergate International Hotel, Ethiopia. Bringing together about 30 young individuals and religious leaders from Ethiopia (19 males and 5 females), End Child Poverty was represented by Miss Owiyo.The forum focused on building awareness regarding violent extremism among young people in the region. The line between poverty and violence is quite thin, thus End Child Poverty's engagement in creating a safer world for children and youth , provided them with a safe space to share experiences and plan local actions that will transform conflicts and prevent recruitment towards violent extremism in the region.
Key activities during the conference included keynote presentations and respondents as well as small group discussions. Some of the key speakers included religious leaders; Mr. Tsegahun Assefa, Youth Department Director from EECMY, which presented the paper under the title 'The role of youth in the bible context in the current situation' and Mr. Mohadien Areb who presented the Muslim context of the role of Muslim youth community in countering violent extremism.
"Religious extremism is growing from time to time and some of the manifestation to that include lack of trust among religious groups, loss of social relationship and social bond which was visible in previous times."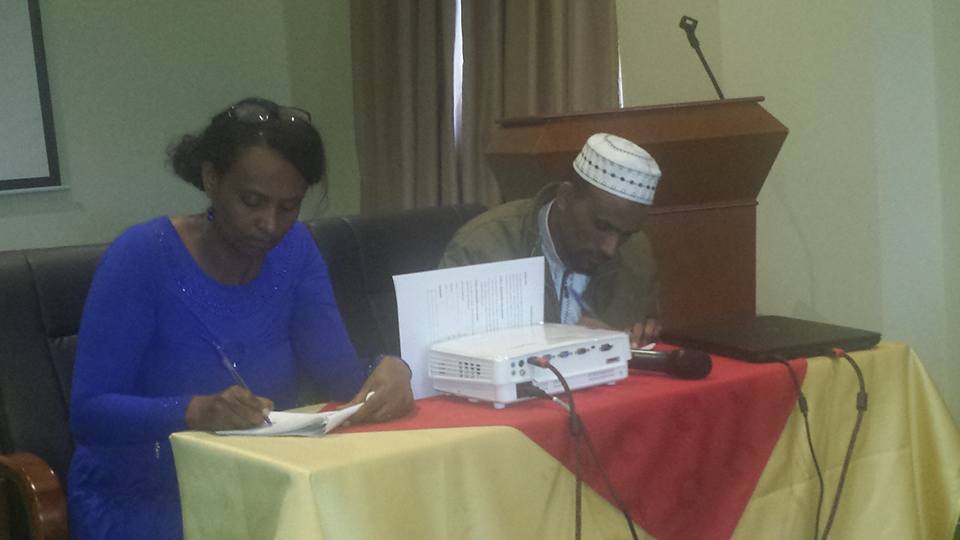 Youth are easily vulnerable to exposure or involvement with, groups or individuals who advocate violence as a means to a political or ideological end. A number of interrelated social, political and economic factors are fuelling the radicalization of the youth geographically. The epicentre of radicalization appears majority in groups which are dominated by Muslims, and Christians and by most accounts, are considered to be the worst victim of unequal development – (Marginalization).
"We should urge one another to take part in fighting against violent extremism and to make fruitful movement in the time to come. The youth to take the initiative in playing proactive role before the occurrence of any violence," a statement that was made by one of the youth during the forum.

Read related article