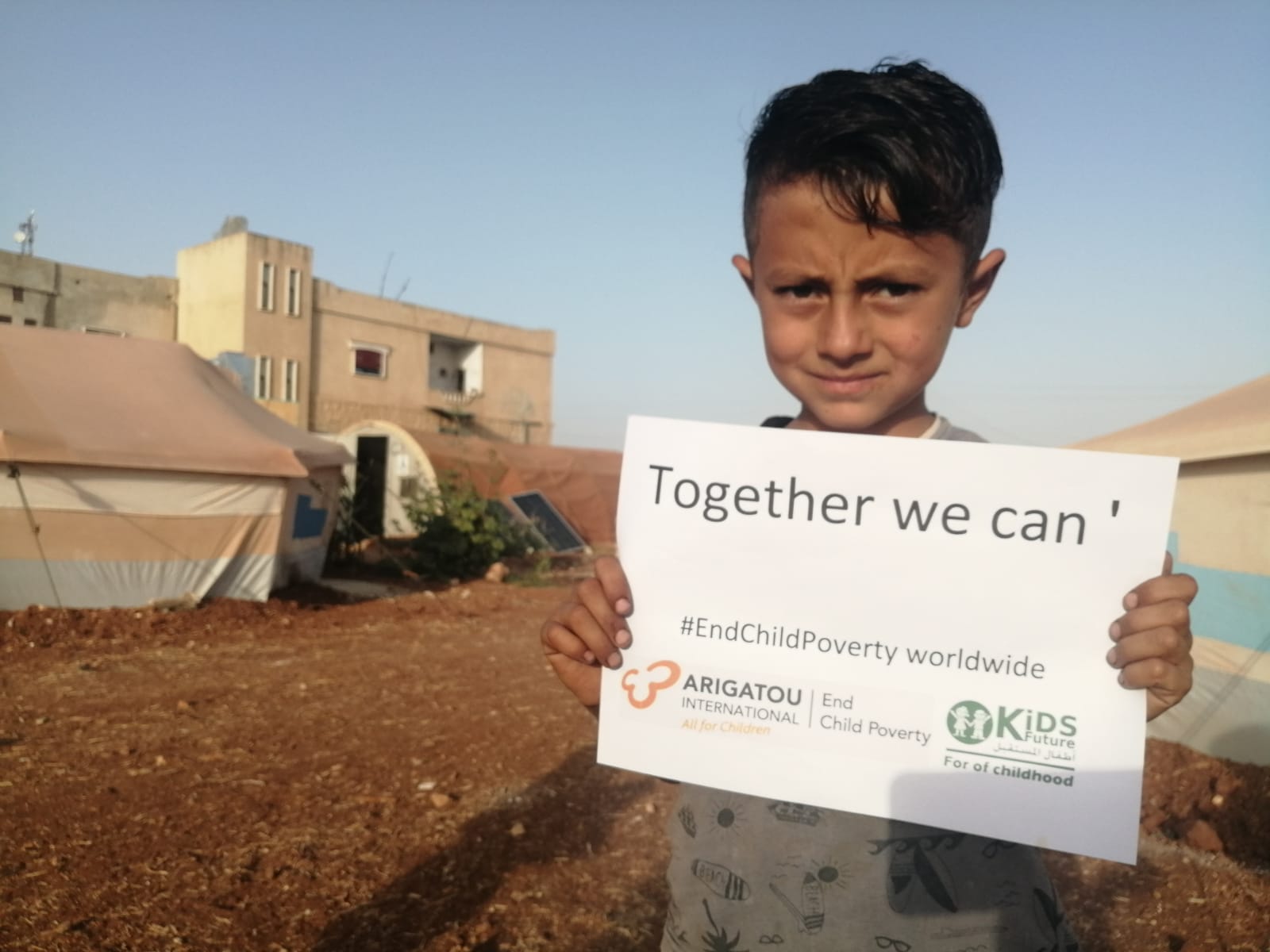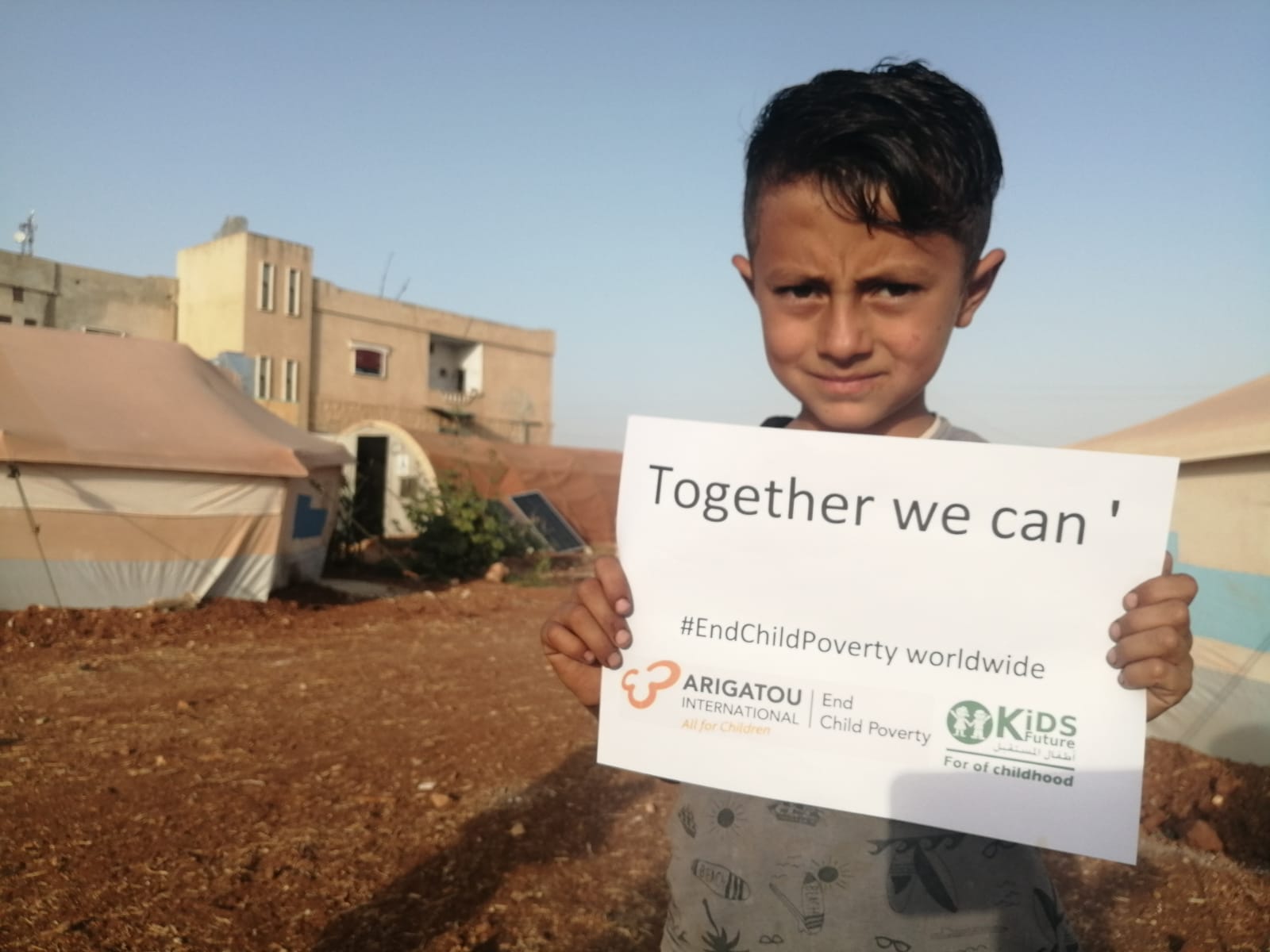 Barely slightly a month after October 17th, (the International Day for the Eradication of Poverty, IDEP), the 'Together we can end child poverty worldwide' campaign, run by Arigatou International — End Child poverty has reached to over 5,000 children in more than 20 countries from 25 organizations, through grassroots actions towards eradicating poverty.
These grassroots actions ranged from holding sessions with children and adults aimed at raising awareness on IDEP, donating material things like foodstuffs and stationery to children, holding interfaith prayers for children and initiating and supporting child-led initiatives to alleviate child poverty. With the global challenge posed by the COVID-19 pandemic, most of these actions were carried out virtually and those that took place physically had a slim attendance of participants, but their impact towards ending child poverty remained uncompromised.
Apart from these grassroots actions, the 'Together we can end child poverty worldwide' campaign also promoted awareness on child poverty and possible ways to address it. To this end, Arigatou International – End Child poverty launched the Children's Solutions Lab. A meaningful space and a participatory process for children from different backgrounds to come together to dialogue on how children are impacted by poverty, analyze root causes of poverty and propose solutions on how education can help address child poverty. This process, which lasted for nearly two months, saw 37 organizations from 23 countries submit ideas to this process. The analysis and selections process settles on 5 finalists which had arguably compelling ideas to address child poverty through education. These finalists, coming from; Cuba, India, Peru, Kenya and Serbia presented their ideas during the Arigatou International's Global Week of Faith in Action for Children.
Throughout the campaign, Arigatou International — End Child poverty has carried out a robust online campaign through deliberate and consistent social media messaging. The height of this messaging and online promotions was the week leading up to 17th October. During this week and on 17th itself, Arigatou International — End Child poverty contributed to and collaborated with members of the Global Coalition to End Child Poverty in developing and implementing a communications plan with ready to use messages for social media. This collaboration with the Coalition enhanced more visibility of the campaign as well as showcased what other organizations (within the coalition) were doing in not only commemorating IDEP but eradicating child poverty, with a focus on Social and Environmental Justice, the 2020 IDEP theme. This heightened weeklong online campaign reached to over 250,000 people online.
Ongoing within this campaign is the End Child Poverty photo campaign which aims to tell great visual stories of what communities worldwide are doing to create a world free from poverty. This year, the campaign. Photos submitted to this campaign will show actions being taken in communities to address child poverty and how those actions are influencing social and environmental justice for children, in the wake of the COVID-19 pandemic. This photo campaign often offers a chance for more people taking actions to eradicate child poverty get a chance to participate in IDEP.
A campaign summary and detailed report is being developed by Arigatou International – End Child poverty and will be available on our website soon.