Rev. Fred Nyabera is a Social Scientist and a trained Theologian whose interest is in development work.
He holds a Bachelor of Arts (B.A) in Sociology and Anthropology from the University of Nairobi; Bachelor of Divinity (Master of Divinity equivalent) from Union Biblical Seminary, India; and Post Graduate studies in Conflict Transformation with the Eastern Mennonites University, Virginia U.S.A. He is also currently pursuing a Master's Degree in Organizational Leadership at Africa International University, Kenya.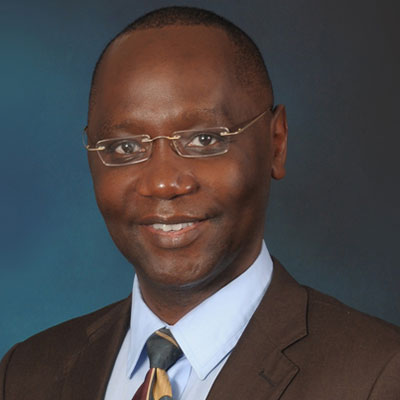 Rev. Nyabera has previously served as a pastor at the Nairobi Baptist Church and Karen Community Church respectively. He also served as the Executive Director of the Fellowship of Christian Councils and Churches in the Great Lakes and Horn of Africa (FECCLAHA), the regional peacebuilding and conflict transformation faith-based Non-Governmental Organization which has a membership base in nine Eastern Africa countries. In addition, he has worked with Inua Kenya Foundation, focusing on good governance and peacebuilding in East Africa, as its Executive Director.
Together with faith-based, civil society, government, inter-governmental and multilateral organizations, Rev. Nyabera has passionately worked at improving the wellbeing of communities in Eastern Africa by supporting accountable governance and promoting peace and security for development, especially with respect to marginalized and vulnerable groups.